Episodes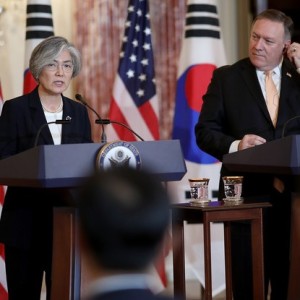 Friday Apr 17, 2020
Friday Apr 17, 2020
Few alliances in the world are as storied and robust as the U.S.-Korea alliance. Building on the security relationship established at the end of the Korean War, the partnership between the two countries have since expanded to trade, science and technology, human rights, and elsewhere.
And in particular, we saw the public health cooperation between the two countries in the joint effort to contain and treat Ebola during the 2014 outbreak in West Africa. 
So what has the partnership looked like between the two countries in the ongoing effort to contain COVID-19?
To discuss this collaboration, our guest today is the Deputy Assistant Secretary of State for Korea and Japan Marc Knapper. A member of the Senior Foreign Service of the U.S. Department of State, his previous postings have included Tokyo, Hanoi, and Baghdad - but most notably for the discussion today, he served as the Chargé d'Affaires at the U.S. embassy in Seoul from 2017 to 2018 and Deputy Chief of Mission from 2015 to 2016.